Grand Canyon National Park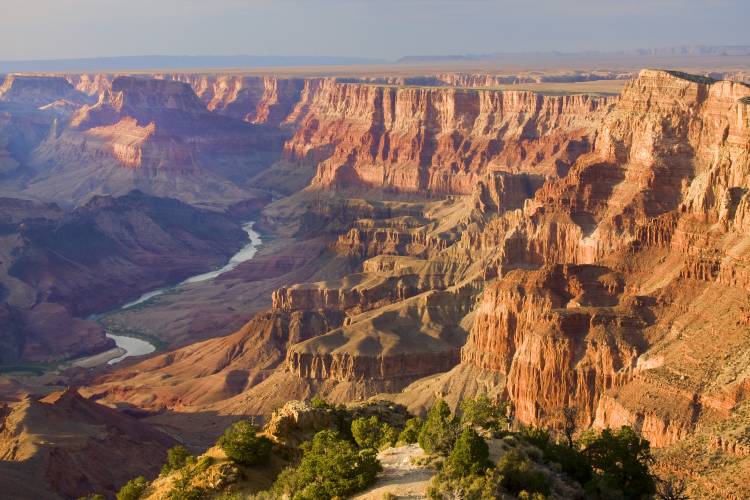 Grand Canyon National Park is in Northern Arizona and encompasses 278 miles of the Colorado River and surrounding uplands. The Grand Canyon is one of the most spectacular examples of erosion anywhere around the world. 
You can visit the Grand Canyon on either the South Rim or the North Rim. Both rims offer beautiful views and wonderful trails to explore.