About Us
Meet the Team at Elite Vacation Rentals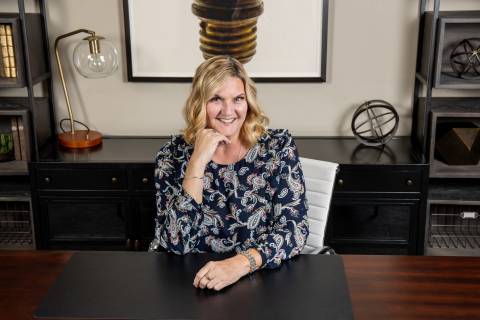 Stefanie Marie Gould
Realtor, Property Manager, CPM, Vacation Rental Specialist
Stefanie Marie Gould's extraordinary success in her fifteen-year career in the gaming, hospitality, and brand development industries is based on achieving bottom-line results. She now takes those same disciplines to the Real Estate industry in Arizona as a licensed realtor insuring that she delivers exceptional results for every client. Working under the power of the established and impressive Arizona Elite Properties, Stefanie manages the buying, selling, vacation rental management, and long-term property management for both residential and commercial properties. Stephanie and her partner boast over 30 years of experience insuring satisfaction for thousands of clients.
Arizona Expertise. Negotiating Strength. Professional Execution.
480 409-4844 VOIP
318 538-8484 Direct
480 899-9010 Office
Brendan Hesser
Realtor, Property Manager, Vacation Rental Specialist
Brendan has been with Arizona Elite Properties since the summer of 2014. After working in the administration, Brendan elected to get his real estate license and began practicing right away. Brendan helps manage short and long-term rentals as well as buying and selling real estate across Arizona. Shortly after becoming licensed, Brendan joined the Elite Vacation Rental team and made a huge impact right away. He helps bring new and fresh ideas to the table and ensures he represents his clients in a professional manner while providing high-quality service. As a huge sports fan and past athlete, he brings a competitive edge to this business that allows him to provide his clients with the best results possible.
480-560-8637 Direct
480-899-9010 Office
Michael Yozzo Sr. 
Broker, Property Manager, Vacation Rental Specialist
Mike Yozzo has been successful in real estate in Arizona since 2007. Since 2011 he has held the distinction of Associate Broker for Arizona Elite Properties, working in all aspects of real estate including Property Management and most recently Vacation Rental Management. Before moving to Arizona, Mike was building residential custom homes with family as General Contractors in upstate New York. Mike is married to his beautiful wife Marguerite and has 6 children and 4 grandchildren. He loves to play golf and always enjoys spending time with Marguerite and the entire family.
480-273-0134 Direct
480-899-9010 Office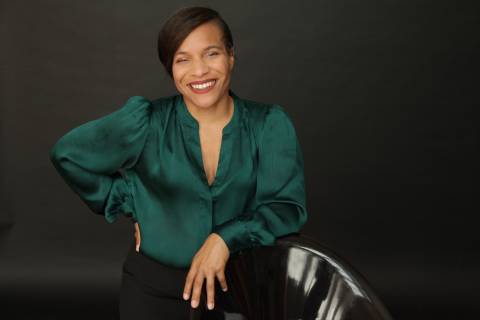 Alyssa Feldhaus
As a Tucson, Arizona native, Alyssa Feldhaus has seen the massive amount of growth in Arizona and is passionate about continuing that growth as a Realtor/Property Manager and Virtual Concierge for Elite Vacation Rentals. Prior to her career in real estate, she worked in the hotel industry for over 10 years while pursuing her Accounting degree in Huntsville, Alabama. Working in hospitality has given her the advantage of knowing how to go above and beyond for her clients, anticipating their needs, and seeing to it that they end their experience on a high note. Outside of real estate, Alyssa enjoys spending time with her family, traveling, and investing in homes in Huntsville and Tucson. As a veteran member of Elite Vacation Rentals, she will always ensure that you feel right at home.
520-245-1781 Direct
480-899-9010 Office
Jennifer Runge
MBA, Realtor, Property Manager, Flagstaff Satelite Manager
Jen is an Arizona native, living in Flagstaff since 2001.  As a long-time personal investor in real estate and an owner of short-term and long-term rentals, Jen strongly believes in the value of real estate.  She enjoys working with homeowners, renters, and short-term rental guests to maximize their experience in our beautiful state of Arizona. Jen has an undergrad in Finance and an MBA, with experience in nonprofit management and personal finance.  She is married, has five children, and loves going on adventures with the entire family.  
928-607-3430 Direct
480-899-9010 Office
Britt Baltazar 
AirBnB Queen
A big warm HELLO!
I am Britt Baltazar (aka AirBnB Queen) and live in Chandler, AZ.
As a Mom of 4, I am very involved in my kids' lives, I also enjoy being an example to my children and showing them it's ok to be a mom, business owner, and myself, all while going after my dreams. I love creating spaces that are warm, and welcoming and say hey come grab a cup of tea, put your feet up and enjoy life. 
I have been decorating/organizing homes for over 10+ years.  I am always growing and expanding my knowledge to bring the best spaces to all of my clients and their needs.  I created my first AirBnB over 5 years ago and fell in love with creating space for travelers far and near to feel like they stepped into their home away from home.  Through that time I gained the SUPERHOST status with AirBnB!  Real Estate has been very near and dear to me since I was 8 years old.  I knew then that I would be in Real Estate.   When my last daughter was born I went to Real Estate school and earned my license 5 years ago,  I could go look at new homes for hours on end and I love being able to let my creativity come out through decorating.  
Even though I love doing all the things mentioned above I also make sure to spend time doing the things I love like guiding others through the self-development world, long-boarding, hiking, and anything that will bring the creative side out of me! 
I am so glad to be here partnering up with Az Elite Vacation Properties!  I am glad to be of service to you and your friends and family.

Questions? Reach Out to Our Team Today!