Wellness and Relaxation in the Phoenix Valley: A Guide to Self-Care in Arizona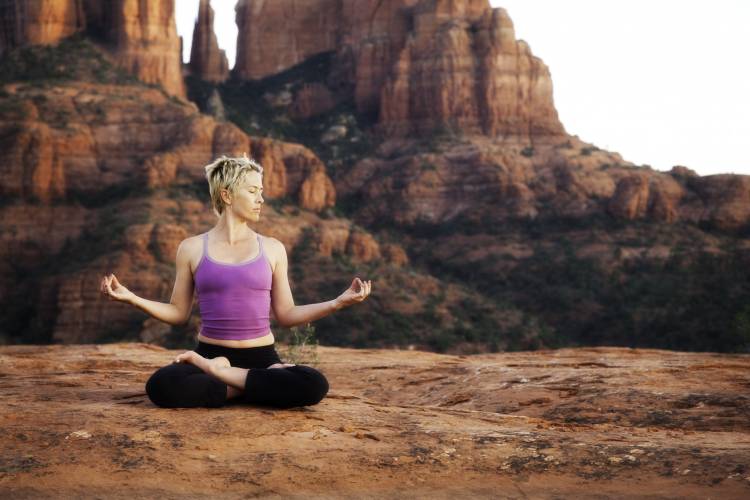 In today's fast-paced world, self-care and wellness are more important than ever. Amid a busy schedule, forgetting to take time for ourselves is easy. That's why Arizona is a haven for those seeking relaxation and well-being. Known for its endless sunshine and wide open spaces, the Phoenix Valley is the perfect place to disconnect, unwind, and rejuvenate.
Yoga studios
Yoga is a time-honored practice that can benefit both the mind and body. In the Phoenix Valley, there are many yoga studios to choose from, each with its unique style and focus. One popular studio is Modern Yoga in Scottsdale, which offers a variety of classes to suit different levels and interests. Another option is Sutra Studios in Gilbert, which emphasizes community and connection. Whatever studio you choose, practicing yoga can help reduce stress, increase flexibility and strength, and improve overall well-being.
Spas
For a more luxurious and pampering experience, consider visiting one of the many spas in the Phoenix Valley. The area is home to some of the best spas in the country, offering everything from massages and facials to hot stone therapy and hydrotherapy. A favorite among locals and tourists alike is the Sanctuary Camelback Mountain Resort and Spa in Paradise Valley. Set amidst breathtaking desert scenery, this spa offers a range of treatments, including a signature sleep ritual designed to help guests achieve deep relaxation and rejuvenation.
Nature immersion and ecotherapy
Another way to promote wellness and self-care is by spending time in nature. The Phoenix Valley is home to some of the most stunning natural landscapes in the world, with mountains, deserts, and valleys waiting to be explored. Studies have shown that time spent in nature can reduce stress, anxiety, and depression while boosting cognitive function and creativity. Consider taking a hike in Camelback Mountain or a scenic drive along the Apache trail. For a more hands-on approach, try ecotherapy, which involves connecting with nature to promote healing and well-being.
Hot springs and hydrotherapy
Lastly, hot springs and hydrotherapy can provide therapeutic benefits for those seeking relaxation and pain relief. The Phoenix Valley is home to many natural hot springs, some of which are located just a short drive from the city. Many hot springs have healing properties due to the presence of minerals that can ease achy muscles and joints while reducing stress and promoting relaxation. For a truly unique experience, consider booking a stay at the El Dorado Hot Springs in Tonopah, which offers private hot tubs and accommodations in a natural desert setting.
If you want a deeper sense of calm, then look no further than Sedona, AZ:
are you in need of a true escape from the hustle and bustle of everyday life? Look no further than Sedona, Arizona. Known for its unparalleled natural beauty and spiritual energy, Sedona is the perfect destination for those seeking a deeper sense of relaxation. And while you're there, why not indulge in some of the world-class wellness offerings? From yoga classes to meditation retreats, Sedona has everything you need to recharge your batteries. Plus, with plenty of elite vacation rentals to choose from, you'll be able to fully unwind and enjoy your time in this magical desert oasis. So what are you waiting for? Start planning your trip today! 
In conclusion, the Phoenix Valley is a fantastic destination for those seeking wellness and relaxation. Whether you prefer yoga, spas, nature immersion, or hot springs, the area offers something for every type of traveler. In a world that can be hectic and overwhelming, it's essential to take time for ourselves and prioritize our well-being. So why not book a vacation to Arizona, where the sun shines bright, and the opportunities for self-care are endless? At Arizona Elite Vacation Rentals, we offer luxury properties in some of the most beautiful and tranquil locations in the Phoenix Valley. Book your stay today, and let us help you achieve the rest and rejuvenation you deserve.
Book your Arizona Vacation Rental