Understanding Traveler Preferences: Insights from Arizona Vacation Rental Industry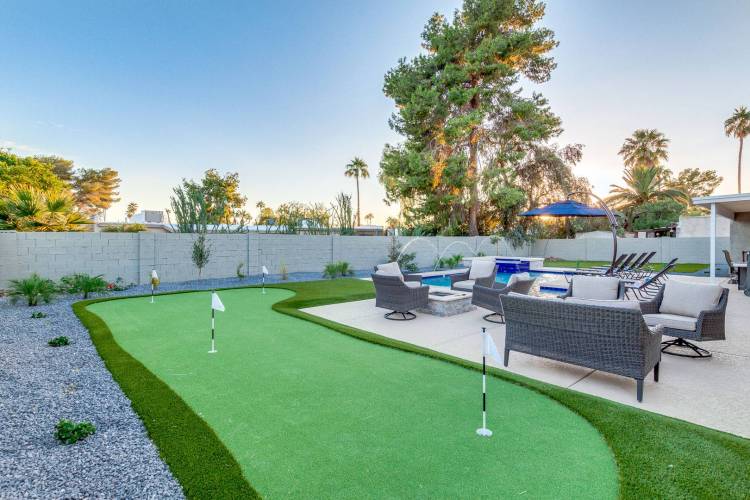 As the tourism industry grows, more and more travelers are choosing vacation rentals over traditional hotels. And with so many options available, it's important for vacation rental hosts to understand what travelers want in their accommodations. In this blog post, we will delve into traveler preferences in the Arizona vacation rental industry. We will highlight some of the latest trends and explore why vacation rentals are becoming increasingly popular in Arizona. Whether you're a realtor, business person, or homeowner, this post will provide valuable insights for anyone looking to enhance their vacation rental experience.
Comfort and Amenities: Top Priorities for Travelers
First and foremost, travelers want to feel comfortable and relaxed during their stay. This means having well-equipped spaces with all the amenities they need. Comfortable beds, quality linens, and sufficient storage space are just a few items at the top of the list. Additionally, guests expect fast and reliable Wi-Fi, fully-stocked kitchens, and other creature comforts. Providing these amenities will enhance your guests' experience and increase the likelihood of positive reviews and returning guests.
Location Matters: Proximity to Attractions and Activities
The location of a vacation rental is critical to many travelers. Whether it's a family vacation or a romantic getaway, guests want to be close to the planned attractions and activities. For example, travelers to the Grand Canyon want to be within easy driving distance to the national park. Understanding the attractions and activities that guests seek in different regions of Arizona can help you identify the best location for your vacation rental. 
The Influence of Reviews and Ratings
With the rise of online booking platforms, travelers can access countless reviews and ratings before booking their stay. Positive reviews can enhance the reputation of your vacation rental and encourage more bookings. Conversely, negative reviews can hurt your business and turn potential guests away. Providing exceptional service, having prompt communication with your guests, and addressing any concerns quickly and effectively will go a long way in earning positive reviews.
The Rise of Sustainable and Eco-Friendly Travel
As sustainability becomes increasingly important in our society, so does eco-friendly travel. Travelers are looking for sustainable vacation rentals to align with their values. Consider offering recycling bins, energy-efficient appliances, or renewable energy sources like solar panels to attract eco-conscious guests.
The Impact of Technology on Guest Experience
We live in a digital world, and vacation rentals are no exception. Smart home features and digital check-ins are becoming more popular as guests expect a seamless experience. Providing amenities such as smart TVs, voice assistants, and keyless entry systems make for a comfortable and modern stay. 
Catering to Group Travel and Family-Friendly Features
Group travel and family vacations are on the rise, and vacation rentals are well-suited to meet these needs. Offering multiple sleeping arrangements, ample living space, and family-friendly amenities such as high chairs and cribs can make your vacation rental more attractive to this market. Additionally, providing safety features such as pool alarms and childproofing can ease parents' minds during their stay.
Flexibility and Booking Convenience
Finally, flexibility in booking options can be a significant factor in guest satisfaction. Offering options like flexible check-in and check-out times, free cancellation policies, and easy-to-use reservation platforms make booking and enjoying their stay convenient.
The Arizona vacation rental industry is booming, and understanding traveler preferences is critical to success. Providing comfortable accommodations, a desirable location, positive reviews, eco-friendly options, modern technology, and family-friendly features will help attract and retain guests. By catering to guests' needs and desires, you can differentiate your vacation rental from the competition and create a memorable guest experience.