The Ultimate Guide to Bachelorette Parties in Scottsdale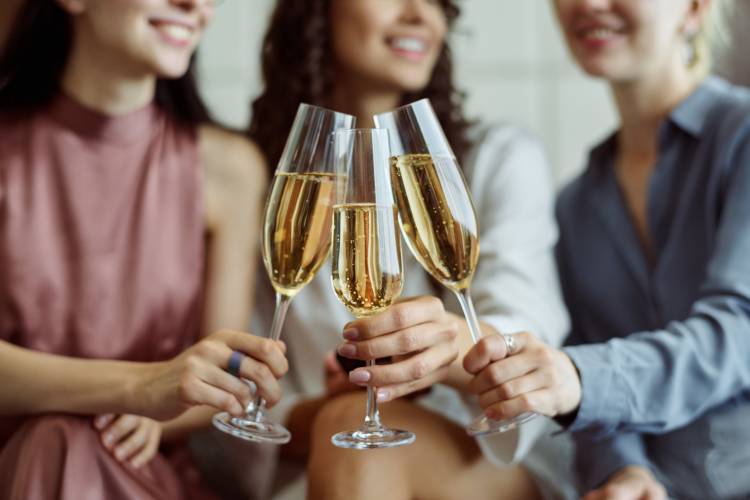 Congratulations, you're getting married! Planning your bachelorette party is one of the most exciting parts of your wedding journey. And if you're looking for a place with sunshine, desert landscapes, and vibrant nightlife, Scottsdale is the perfect destination for your bachelorette party. In this blog post, we will explore the top attractions, activities, and accommodations Scottsdale offers, ensuring you have the best bachelorette party ever.
Scottsdale's Nightlife Scene
One of the highlights of any bachelorette party is exploring the local nightlife. Scottsdale boasts trendy bars, clubs, and lounges that are must-visit spots for a memorable night out. From rooftop bars with breathtaking views to dance floors with DJs spinning the latest hits, Scottsdale's nightlife scene has something for everyone. Some of the most famous places are Maya Day and Nightclub, The Mint, and Bottled Blonde.
Outdoor Adventures
Scottsdale's natural beauty offers plenty of opportunities for outdoor activities. Highlighting exciting options like hiking trails in the nearby McDowell Sonoran Preserve, hot air balloon rides, or pool parties at high-end resorts will add an exciting touch to your bachelorette party. The Sonoran Desert is home to unique flora and fauna, making for a one-of-a-kind outdoor experience. Your group can take in picturesque sights while making memories to last a lifetime.
Spa and Wellness Retreats
For those seeking relaxation and pampering, Scottsdale boasts world-class spas and wellness retreats. You'll find top-rated spas that offer bridal packages, couples' massages, or rejuvenating facials. Treat yourself to a day at the spa or yoga on the rooftop, and soak up some sun at one of the many resort pools. You can even take your spa day to the next level with a sound bath or crystal healing session.
Wine and Dine
Scottsdale is renowned for its diverse culinary scene. Whether you're looking for a casual brunch spot, a romantic dinner, or an upscale cocktail bar, Scottsdale has you covered. You can start your day with great brunch options at Morning Squeeze or head out to dinner and drinks at Mastro's and The Mission for an unforgettable evening. Food tours are also a fun way to get to the best town spots. Don't forget to make reservations at unique wine bars like Merkin Vineyards or LDV Winery for a private tasting room experience.
Shopping and Souvenirs
Scottsdale has excellent shopping options, including upscale boutiques, art galleries, and unique souvenir shops. Your group can stroll up and down Old Town Scottsdale's streets, packed with western-inspired decor and jewelry shops, or try bigger shopping areas like the Scottsdale Fashion Square. Take a break for coffee at the Sugar Bowl, grab a sweet bite from The Screamery, and pick up cute souvenirs like the infamous cactus-shaped margarita glasses.
Now that you've read our ultimate guide to bachelorette parties in Scottsdale, you're equipped with the best options to make your party unforgettable. From exploring the nightlife scene to indulging in relaxation and outdoor adventure, Scottsdale has everything you need to celebrate your upcoming nuptials. This charming city is an excellent place for your bachelorette party. It offers a unique combination of luxurious amenities and southwest charm that sets it apart from any other destination. Pack your bags and prepare for a fun and exploration-filled weekend!
Here are a few of our Elite Vacation Rentals for your Bachelorette Trip: