How to Prepare Your Arizona Vacation Rental for Peak Season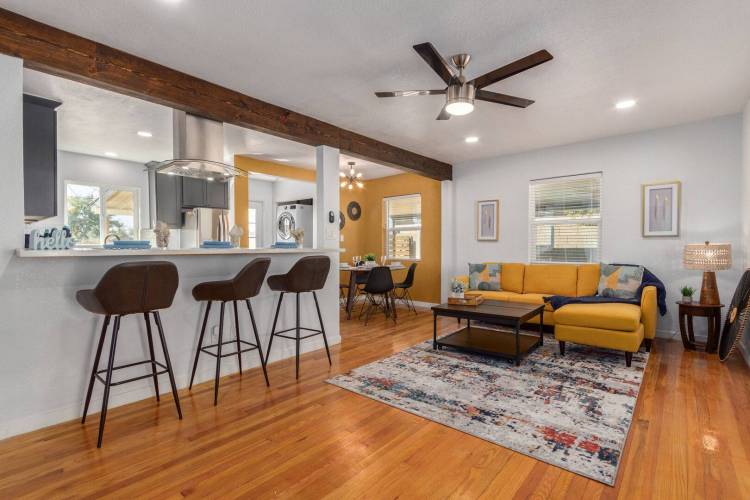 Arizona is one of the top tourist destinations in the United States, famous for its stunning natural beauty, rich culture, and year-round sunny weather. Whether you own a property in Phoenix, Tucson, or Northern Arizona, you want to make the most of the peak season when visitors flock to Arizona for hiking, golfing, sightseeing, and relaxation. To do that, you must prepare your vacation rental to ensure it's guest-ready and maximizes bookings and guest satisfaction. This blog post shows you some important ways to prepare your Arizona vacation rental for peak season.
Perform a Thorough Property Inspection:
The first step to preparing your Arizona vacation rental for peak season is to perform a thorough property inspection. Check the condition of the property's interior and exterior, including the roof, walls, windows, doors, and floors. Make sure there are no leaks, cracks, or other damages that need to be repaired immediately. Also, look at all amenities and appliances, such as air conditioning, heating, water heater, kitchen appliances, and entertainment devices. Ensure they are all in working order; you should fix any issues—such as malfunctioning internet or TV channels that are not working.
Deep Cleaning and Organization:
Your guests expect a vacation rental that's clean, organized, and welcoming. That's why a thorough cleaning of the entire vacation rental is essential. Pay special attention to high-traffic areas, frequently used items, kitchens, and bathrooms. Decluttering storage spaces to create an atmosphere that will attract attention to your vacation rental's cleanliness can elevate the satisfaction of the stay.
Enhance Curb Appeal:
First impressions matter, especially when it comes to vacation rentals. You want your property to look welcoming from the outside, which can help with the great reviews your property owner would receive. You can begin by sprucing up the property's exterior with landscaping, maintenance, lighting, and aesthetic upgrades to the property's front.  Inviting touches such as potted plants or outdoor seating areas can also make the space more pleasurable. Ensure you have clear signage and a straightforward property entrance for easy access by guests on arrival.
Upgrade Amenities and Comfort:
If you want to stand out amongst the sea of short-term rental offers, you must step up the comfort and amenities of your vacation rental. Evaluate the quality and functionality of amenities like bedding, furniture, kitchen appliances, and entertainment systems. Consider upgrades such as comfortable bedding, high-speed internet, or entertainment systems to make guests more comfortable. Stocking essential supplies, such as toiletries, kitchen essentials, and welcome packages, can also make a difference.
Refresh Décor and Design:
Updating the interior decor and design is an important part of preparing your Arizona vacation rental for peak season. Make sure that the interior decor reflects the local vibe or theme of the area of your vacation rental. For instance, you might add some Western-style or Native American-inspired pieces tied into the local environment to add an area-relevant touch to the property. Replacing worn-out or outdated furnishings and accessories is also a great idea to emanate a fresh and lively space. Additionally, adding personal touches and local artwork to make your guests feel they're part of a memorable and immersive guest experience could impact a positive word-of-mouth impact on your property.
Implement Safety Measures:
Your guests' safety is crucial in building trust and long-lasting relationships between you and your guests. Implementing safety measures, such as smoke alarms, first-aid kits, and emergency procedures, can give guests peace of mind and allow them to enjoy their vacation rental without worries.
In conclusion, preparing your Arizona vacation rental for peak season requires careful planning and execution. Remember to perform a thorough property inspection, deep clean and organize the rental, enhance curb appeal, upgrade amenities, and comfort, refresh décor and design, and finally implement safety measures. Following these essential steps can increase your chances of attracting more bookings, positive reviews, and return guests. Invest in your vacation rental, and you'll see your efforts materialize in a highly successful and satisfying vacation rental experience.