Discovering the Best Golf Courses in the Phoenix Valley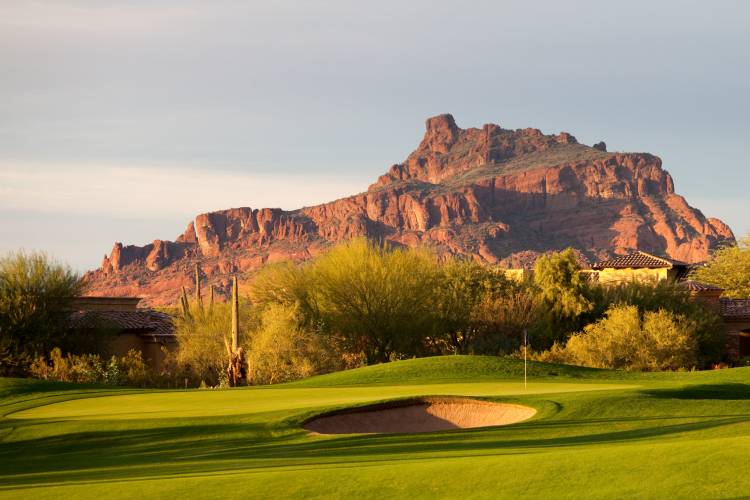 Phoenix Valley in Arizona is famous for its year-round sunny climate, stunning desert landscapes, excellent dining, and abundant sports activities. Among the many sports that thrive here, golfing is one of the most popular and enjoyable activities. With more than 185 golf courses, Phoenix is one of the most sought-after golf destinations in the world. This blog post will highlight the best golf courses in the Phoenix Valley that you must not miss during your visit.
TPC Scottsdale Stadium Course
If you want to experience the electric energy of a world-class tournament, head to TPC Scottsdale Stadium Course. The golf course is renowned for its stunning par-3 16th hole, surrounded by thousands of cheering fans during the Phoenix Open. This course has been designed with challenging layouts, which test your golfing skills, and make it an unforgettable experience for all level players.
Troon North Golf Club
Located in the foothills of Pinnacle Peak, Troon North Golf Club is among the most picturesque courses in Arizona. The club has two championship courses designed by Tom Weiskopf, which meander through the unique desert landscape and offer stunning vistas. Along with a commitment to top-quality course conditions, Troon North Golf Club provides pleasant amenities for an all-around enjoyable experience.
The Boulders Resort & Spa
The Boulders Resort & Spa has two distinct Jay Morrish-designed golf courses, each with a distinctive style and character. The North course wraps you around the boulder formations, while the South course provides grand views of the Black Mountains. The luxury amenities and world-class spa facilities make The Boulders Resort & Spa a top golf destination.
Grayhawk Golf Club
If you seek a challenging yet playable golf course, Grayhawk Golf Club offers two acclaimed courses: Talon and Raptor. The club regularly hosts LPGA and PGA tournaments. Both courses have unique layouts with a high degree of shot-making and strategic shots, which make it popular among golf enthusiasts.
We-Ko-Pa Golf Club
We-Ko-Pa Golf Club is known for its natural desert landscapes and pristine course conditions. The club features two award-winning courses: the Cholla course, designed by Scott Miller and Ben Crenshaw, and the Saguaro course, designed by Bill Coore and Ben Crenshaw. We-Ko-Pa Golf Club has received numerous accolades, including recognition as one of Arizona's top golf destinations.
Talking Stick Golf Club
Talking Stick Golf Club offers two unique courses, North and South, featuring scenic views of Camelback Mountain and the McDowell Mountains. The two courses were designed by two architects, Bill Coore and Ben Crenshaw, and Benkus Leskosk, respectively. The golf courses have a challenging yet enjoyable layout, which calls for different shot-making abilities and makes the golfing experience memorable.
Sun Ridge Canyon Golf Club
Sun Ridge Canyon Golf Club's course features rugged desert terrain, and its natural beauty sets the stage for a great golfing experience. The course was designed by Keith Foster, taking advantage of the natural land and providing stunning views of the McDowell Mountains. Sun Ridge Canyon Golf Club's challenging and scenic course makes it a favorite among golfers of all skill levels.
Phoenix Valley has a reputation for being a golfer's paradise, and it has lived up to it by offering a vast choice of golf courses for all types of golfers. During your visit, it is worth playing at one or a few of the golf courses mentioned above, which offer stunning desert landscapes, challenging yet enjoyable courses, and top-quality amenities and facilities. At Phoenix Vacation Rentals, we offer a selection of rentals perfect for golfers that will enhance your golfing experience. Start planning your golf vacation to Phoenix today and make your vacation unforgettable.
Book your Arizona Vacation Rentals
Are you ready to finally book your dream golf vacation? Look no further than the elite vacation rental homes conveniently located throughout Phoenix and the entire valley. You deserve the best during your getaway, and our rental properties offer unparalleled luxury and comfort to elevate your vacation to the next level. Imagine waking up each morning in a stunning home ideally situated near some of the best golf courses in the world. From breathtaking views to top-of-the-line amenities, our elite vacation rentals will make your trip unforgettable. Don't settle for anything less than the best for your golf vacation – book with us today!